5 Ways Private School Prepares Students for College and Beyond
Preparing for the "real world" is the goal of every school, but for some parents the focus on college preparation is the most important consideration when choosing the right school path for their children. Although public school provides excellent opportunities for many students, a private school education may give students an advantage. In fact, in 2019 only 7 percent of high school students attended private high schools in the United States, but at some of the more selective colleges, a third to half of the freshman classes are composed of students who graduated from a private high school, according to Census Bureau data.
To give a few unique examples of how private school prepares students for college and beyond, the team at Lakeside Christian School, the best private school in Clearwater, FL, weighs in.
Close Guidance from a Counselor
Private schools often have fewer students, which means a greater focus on each individual student's success. But this focus doesn't end in the classroom. In a Clearwater, FL Christian school, students will be more closely guided by all of the staff including the principal, assistant principal, faculty, staff, and guidance counselors.
This close guidance from counselors, teachers, and staff can help direct students to the path that is the best fit for them. College is not one-size-fits-all, and having counselors who personally know each student and who are able to provide the best advice and guidance for each individual can help prepare kids early on for their futures.
Challenging Courses to Prepare for College
One of the major challenges in preparing for college is getting students to understand how challenging college courses can be. For students who have become complacent in lesson plans provided by public schools, a private school may offer a new challenge in coursework and course load that will better prepare them for life after high school.
For example, in a private high school in Clearwater, FL, students can expect a variety of college level courses in STEM (Science, Technology, Engineering and Math) along with higher level reading and writing courses. This will help them prepare for the challenging coursework of college while also helping them learn in a way that does not emphasize state-required repeated testing.
Focused Coursework for College and Career Prep
We previously touched on the challenging coursework that better prepares students for the level they will be expected to learn in college, but it is also important to mention the focused college and career prep courses in private school that are often not available in public school. For example, some public school students may need to hire a tutor for college prep courses, which takes place outside of school time. However, in Christian high schools in Clearwater, FL, students will be able to take college prep and career prep courses during their school days. This is also combined with the faith-based learning that many students have found empowers them in many areas of their lives.
Smaller Peer Groups and Class Sizes
One of the biggest factors in choosing a school, especially a private school, is the difference in class size. On average, the class size in public schools is around 25 kids, compared to 19 kids per class in private schools according to the National Center for Education Statistics (NCES). Private schools reportedly also have a better student-to-teacher ratio of 12.2 students, compared to 16.1 students per teacher in public schools.
This comes back to the importance of individual attention. When a student is required to fight for attention or made to learn in a way that is not helpful to who they are as an individual, they may not grow to reach their full potential. But, when their instructors can spend the extra time helping them learn, tailor their teaching approach to how each student learns, and create an environment of community in the classroom, the benefits are numerous.
Furthermore, smaller peer groups, like the ones a student will build in college, will create an environment that fosters growth, support, and community that can last a lifetime. This will help your child learn important social skills that they can take with them for the rest of their lives, to college, career, and beyond.
Flexible Curriculums
When schools are privately funded, they are able to expand the curriculum beyond what publicly funded schools are able to do. Of course, private schools must meet the criteria set by the state as far as minimums for passing are concerned, but that is where the state's involvement stops. Instead, private schools can offer flexible, expanded curriculums that go far beyond what you might learn in a public setting. This means incorporating the more challenging coursework mentioned above, as well as the college and career-prep mentioned above — but beyond that, it means that if a student is excelling in one particular area, or if a group of students are able to excel in that area, the curriculum can be more tailored to cover those areas.
If you are hoping to give your child an education that will take them beyond high school, Lakeside Christian School should be at the top of your list. Lakeside Christian School is Clearwater, FL's best private school, which gives students all of the tools they need to succeed. If you're interested in learning more about how we challenge all of our students to achieve their academic and personal goals, give us a call.
If you would like to learn more about Lakeside Christian School, a Christian elementary school in Clearwater, FL, please give us a call at (727) 239-7808 or schedule a tour of our campus.
How a Private Elementary School Builds the Foundation for Success
One of the biggest debates when considering public or private school is whether a private education will build a foundation for success in the same way that people view the success of public school students. Certainly cost is a factor for many choosing private vs. public, but in most cases the question ultimately boils down to whether your elementary school child will become more prepared for middle and high school, and later, college.
To help you understand a few ways that private elementary schools can build a foundation for success, Lakeside Christian School, the best private school in Clearwater, FL, shares a few basics.
Starting with the Basics
Before we can talk about the fundamentals for success and how private schools excel at giving children these tools, it's first important to understand a few of the studies that support these elements.
A recent study found that graduates of private high schools scored 4 points higher on the ACT test. What does that have to do with elementary school, you ask? The foundation to learn all of the higher skills needed for the ACT test are built early.
The same study found a similar difference between elementary and middle schools. For example, a comparison of mathematics tests showed private schools scored 18 points higher for eighth-graders and 8 points higher for fourth graders.
Math was not the only area where private school students excelled. Private school students also outscored their public counterparts in reading tests by 18 points in eighth grade and 15 points in fourth grade.
In the UK, children educated in a private school setting can score up to two grades higher than children in a public education setting. Although this is taking into account a different school system, many of the UK's private schools follow the same teaching and curriculum style as those in North America, including Montessori learning techniques and faith-based learning.
Another study found that compared to public schools, private schools have a smaller average class size of 18.8 students. Additionally, the same study noted that private schools have a lower student-to-teacher ratio of 12 students to one teacher.
Another study found that compared to public schools, private schools have a smaller average class size of 18.8 students. Additionally, the same study noted that private schools have a lower student-to-teacher ratio of 12 students to one teacher.
These numbers put a few important things into perspective. First, it proves that building the foundation for success in high school and college starts in elementary school. Second, it demonstrates that seemingly minor details, like a smaller class size, can translate into big results later on.
Building on the Fundamentals for Success
Now that we have discussed the studied results of a private elementary school education, let's dive into the how. Understanding how private elementary schools in Clearwater, FL, create the foundation for success is just as important as understanding the "why".
To start, private education focuses on a few key factors:
Each individual child's learning style and needs;
Data-driven instruction;
and an expanded curriculum
These key factors are all intertwined, with one giving way to the next. Let's break this down further. In a private school setting, class sizes are smaller which means that teachers have the opportunity to understand the way that each child thinks and learns best, and can modify their approach. Additionally, because instructors are not "teaching to test" — in other words, teaching and testing in an endless loop — teachers are given more freedom to modify lesson plans and give each child more individualized attention.
Teachers are also able to focus on data-driven instruction and methods, and because they are privately funded they are able to expand the curriculum beyond what publicly funded schools are able to do. When building the foundation for elementary school students, teachers are not tied to just covering the minimums mandated by the state, they are able to incorporate intellectual, philosophical and religious aspects that will instill more confidence in young learners and equip them with everything they need to build a strong education.
Increasing the Focus on Areas Where Kids Need the Most Help
Previously, we touched on the key factor of individualizing curriculums to meet the needs of each individual child. But, this goes beyond just paying special attention to children with different learning abilities or needs. This means increasing areas of focus for the whole class where kids need the most help — which is a luxury that private school education is able to utilize.
In a public school setting, when the majority of the class fails to understand a specific subject or topic, the students are penalized. This might mean they are penalized with lower test scores, or even being held back a grade, because the curriculum must march on. But in elementary school especially, this can mean you are "building your house upon the sand" so to speak. As the saying says, a wise man builds his house upon the rock, and the goal of private school is to build your child's educational house upon a rock. So when the entire class struggles to grasp a specific subject, more time is taken to help everyone as a whole understand. And if the class still struggles, there is a closer look taken at the approach and a more collaborative method of teaching for instructors that allows them to strike a solid balance with their class. Christian elementary schools in Clearwater can offer this while public schools simply do not have the time to consistently pivot when the older methods of learning are no longer working.
If you are hoping to build your child's elementary education for a foundation of success, Lakeside Christian School should be at the top of your list. Lakeside Christian School is an affordable private elementary school in Clearwater, FL, which gives students all of the tools they need to succeed. If you're interested in learning more about how we challenge all of our students to achieve their academic and personal goals, give us a call.
If you would like to learn more about Lakeside Christian School, a Christian elementary school in Clearwater, FL, please give us a call at (727) 239-7808 or schedule a tour of our campus.
5 Reasons to Choose a Private Christian Elementary School in Clearwater, FL
With the increasing number of choices in public, private, and charter schools in Florida, it can be difficult to know which is the right choice for your family. Families choose different schools for different reasons, but a recent study found that a school's environment is often the leading factor in choosing a private Christian elementary school. The environment is made up of several factors, including things like class size, parental involvement, safety, affordability, and more. 
To break this down further, the team from Lakeside Christian School, a Christian elementary school in Clearwater, FL, shares the 5 reasons to choose a private school and why the school environment should be a deciding factor in your search. 
Reason 1: Smaller Class Sizes
When your child is in a smaller class, they are less likely to be lost in the shuffle. But the benefits of small class sizes don't stop there. Smaller class sizes lead to:
An environment where kids are able to interact together and ask questions as they learn.

Better relationships between students, teachers, faculty, and staff. 

Students who build life-long relationships from an early age, especially as they are able to maintain a consistent environment together. 

Fewer learning gaps because of teachers being able to have one-on-one time with each student. 
Reason 2: Different Disciplinary Styles
Kids can be rowdy, and even the most well-behaved kids get in trouble every now and then. What's important is how the school handles discipline. When you choose Clearwater Christian elementary schools, you'll be able to relax in the knowledge that your child will be disciplined without fear or humiliation, which can sometimes be a problem in other school settings. For example, your child might be redirected, explained the reasoning for the disciplinary action, and given the opportunity to correct their behaviors and apologize before jumping to things like automatic suspensions. If your child is facing the constant need for discipline, you'll be notified long before the situation escalates to needing more severe punishment such as detention. You'll also find that private schools may have more unique forms of punishments, like essay writing, to help students really grasp and understand the consequences of their actions. 
Reason 3: Social Benefits 
Similar to the benefits of small class sizes, a smaller faith-based school has several social benefits. Kids will have the chance to grow up with their friends without being separated due to zoning changes, and parents will be able to connect with one -another as well as with teachers and staff to create a sense of community. Furthermore, this environment gives shy children the chance to grow and prosper in a way that might not be available to them in a public school setting. 
When you choose a Clearwater, FL Christian elementary school, you will also see social benefits of connecting with others who share your faith. If faith-based learning is important to you, your child will benefit from the additional time spent learning scripture along with the ability to express their faith freely. 
Reason 4: Improved Student Safety
Similar to the findings of the survey mentioned above, many of the benefits of private elementary schools in Clearwater, FL boil down to the environment. In an environment where no child is left behind because the class sizes are more manageable, and students are able to make meaningful connections with each other and their teachers, there are statistically fewer instances of unsafe situations such as shootings. The extra attention to student mental health and relationships also may lead to a reduction in bullying. This all creates improved student safety, which is increasingly important as children enter their teen years. 
Additionally, the smaller class sizes and more close-knit environment can be important for students with medical conditions to feel included. For example, if your child suffers from food allergies, you may find that a private school environment feels more safe than a public school where they may not be monitored as closely. 
Reason 5: Affordability 
When you talk about private school, there is always the question of affordability. It is a common misconception that private school is unaffordable or out of reach for families. In fact, it is quite the contrary. Tuition assistance in the form of scholarships and grants are available for many families. Furthermore, when you factor in the costs of tutors, sports programs, and other fees associated with public school, you may find that it is a more affordable option. An affordable private elementary school in Clearwater, FL like Lakeside Christian School is an investment in your child's future, but it doesn't have to break the bank.  
Environment is Key
All of the reasons above are all pieces of one larger overall puzzle: environment. The environment in which your child learns will mold and shape them for years to come. For many parents, the environment of a private school creates opportunities for children to grown and prosper from kindergarten all the way through high school.
Whether you are considering a private school only for elementary school or would like a consistent environment in which your child can grow and thrive, Lakeside Christian School should be at the top of your list. Lakeside Christian School is among the best private schools in Clearwater FL, and uses a tailored approach to your child's education. If you're interested in learning more about how we challenge all of our students to achieve their academic and personal goals, give us a call. 
If you would like to learn more about Lakeside Christian School, a Christian elementary school in Clearwater, FL, please give us a call at (727) 239-7808 or schedule a tour of our campus.
What is Data-Driven Instruction and Why Does it Matter?
One of the biggest complaints from parents and students in a traditional public education setting is that kids are expected to meet standards based on test scores, and the result is an educational method that leaves some children behind. You may have even heard the comparison of too rigid an instruction method is like trying to measure how well a fish could ride a bicycle. With this in mind, many parents are looking for a more personalized, data-driven instructional method based on the actual needs of the students.
Data-driven does not mean just basing things on test scores. In this article, instructors from the best private school in Clearwater, FL with Lakeside Christian School dive into what data-driven instruction means and how it can change your child's experience and prepare them for college and beyond.
Data-Driven vs. Test Score Driven
Data-driven instruction is achieved by using information gathered while learning to determine what should be taught next. In the classroom, this data usually comes from formative and summative information and is assessed by the individual educators, rather than by the school board or administration who may not know your child well (or at all in a public school setting).
Formative data is information gathered by the teacher as instruction and learning are occurring. For example, paying attention to how the class does on a particular topic or individual lesson plan. Summative data is gathered at the end of a specified learning period — this can be either the end of a unit or a specific amount of time. Using both of these forms of data, teachers can evaluate if the class or individual is ready to move on to the next topic or if they would benefit from a different type of learning.
If you are thinking that test scores are part of the data that creates data-driven instruction, you are not wrong. However, there are a few major differences:
Test-score led instruction requires that students fit into the rigid framework to pass, not necessarily learn.
Test scores can make students who test poorly seem as if they are behind, even if they fully grasp the concepts.
Whether or not students pass, the core curriculum stays the same in a test-driven model.
You can see that with data-driven instruction, the students are evaluated on a more individual basis, in the classroom with the instructors they see every day. Test-score led instruction usually will involve a high number of failures in order for the school board or even higher up the ladder, the state or federal government, to evaluate and decide if the curriculum should be changed. This can take years to make any real change, leaving teachers, students, and parents increasingly frustrated as the expectations stay the same year-in and year-out.
How Data-Driven Instruction Impacts Lessons
Now that we understand what data-driven is, it is important to touch on the how in regard to the impact on lesson plans.
As we mentioned above, data-driven instruction means your child receives a tailored educational plan that will work to either eliminate academic gaps, or propel them forward if they are already on track. Without assessment (and there are multiple kinds of assessment), it's impossible to determine if a student is on track or not, and if this can't be determined, students fall through the cracks and essential skills may be lost.
When this data is analyzed, teachers will be able to immediately see if their teaching is effective for each student. Based on the data collected, they may decide to change the lessons by creating smaller groups concentrated on the skills with which students are struggling, or change teaching methods entirely. This means the teachers aren't teaching content to students. They are teaching students essential content. They might choose to change the delivery of the content until they find the right fit for each individual student.
Data-driven also changes lessons because it doesn't matter what size the classroom is. Each student receives the education they need in order to close academic gaps and get on track for college preparedness.
This sounds like something you might see in the younger grades more than older, but it is important in high school as well. Finding the right private high school in Clearwater, FL that offers data-driven instruction can help your middle or high-schooler as well.
Do Public Schools Offer Data-Driven Instruction?
Public schools have many great qualities, but the fact is, they may not have the time or resources to provide data-driven instruction. Finding a Clearwater private school may give your child a more focused experience with personalized attention. It is important to note, not every private school offers data-led or data-driven instruction, and the concept is still growing in popularity. But the right school for your family should meet your educational goals, data-led or otherwise. This will give your child the upper hand when it is time to apply for college and will ensure that no child is left behind.
Lakeside Christian School has been practicing data-driven instruction in K-5 for several years and has noticed a marked improvement in scores. Academic gaps are closing and off-track students are quickly catching up.
Lakeside Christian School is among the best private schools in Clearwater FL, and uses a tailored approach to your child's education. If you're interested in learning more about how we challenge all of our students to achieve their academic and personal goals, give us a call.
If you would like to learn more about Lakeside Christian School, one of best private schools in Clearwater, FL, please give us a call at (727) 239-7808 or schedule a tour of our campus.
4 Mistakes to Avoid When Applying to Private School
It's no secret that the private school admissions process can be an exciting but demanding process for parents and their children. From deciding on the best school for your child to making sure you're following the application instructions to a T, it's easy to see why many parents become frustrated with getting their child into private school. Fortunately, helping your child receive the high-quality education they deserve doesn't have to be such a daunting experience.
In fact, it can actually be easy when you follow the tips laid out in this article. Below, we go over four of the most common mistakes made by parents when applying to private school. For more information regarding the admissions process, don't hesitate to reach out to a member of our staff at Lakeside Christian School — the best private school in Clearwater, FL.
Related: Everything You Need to Know About the Private School Admissions Process
1. Waiting Until the Last Minute
By far, one of the most common mistakes made by parents when applying to private school is waiting until the last minute to get to work on their application. Ideally, the private school selection process should begin in the summer or fall of the year before your child will actually attend the school. That way, by the end of the summer, you'll have identified the schools you're interested in applying to and have the time necessary to begin arranging tours. Never assume that the school you're applying to is going to follow the standardized timelines, as all schools have different admissions timelines. Some will be at the end of December or in early January, while others may be as late as April or March. It may be beneficial to create a calendar to help you organize your private school search process.
2. Underestimating the School Tour
You wouldn't buy a house sight unseen, so why would you let your child go to a school that you haven't visited in person? Touring a private school prior to enrollment is an unparalleled opportunity for you and your student to get to know the staff, see what life in the classroom is like, check out the facilities, and learn about scholarship opportunities. For instance, you know that your child needs to be comfortable learning in the facilities provided by the private school you select. During a tour, you'll be able to see first-hand what proactive measures are in place to create interactive learning spaces that catch your child's interest and encourage them to embrace learning. To schedule a tour with a Clearwater private school, give us a call at (727) 239-7808 or submit our contact form.
Related: 3 Benefits Of Touring Private Schools Before Enrollment
3. Only Applying to One Very -Selective School
Most parents acknowledge that it would be silly to only apply to one college if you are aiming at one of the most selective schools in the country, but they don't carry that attitude over to the private school application process. It's important to make sure that you're being realistic at all times. Many of the top private schools in your area will have a competitive admission cycle and only accept a small percentage of the applicants who apply. As such, it's always a good idea to have a top choice and at least one or two backup schools, just in case.
4. Not Inquiring About Financial Aid
Last but certainly not least, one of the biggest mistakes a parent can make during the private school admissions process is failing to inquire about financial aid. Many parents assume that their financial situation or the price point of the school precludes them from getting financial aid. Fortunately, the exact opposite is usually the case.
Let's take Lakeside Christian School, the best private school in Clearwater, FL, for example. We offer a wide variety of funding options, including Step Up For Students, McKay scholarships, and the FACTS scholarship. In fact, each year, we provide over $250,000 in scholarships to qualified families. For more information, don't hesitate to reach out to Jim Jensen, Administrator, at (727) 261-0937.
If you would like to learn more about Lakeside Christian School, one of the best private elementary schools in Clearwater, FL, please give us a call at (727) 239-7808 or schedule a tour of our campus.
3 Ways to Set Your Teen Up For Success in High School
At Lakeside Christian School, a Christian high school in Clearwater, FL, we understand that parents want nothing more than to see their teenager succeed in high school and beyond. While you may not be familiar with how high school has changed since the time when you were a student, you can still play a vital role in your child's success. By simply staying informed and lending a little support and guidance to your student, you can set the stage for their success in high school, college, and beyond. In this brief article, we'll review our top three ways to help you keep your teen on track to succeed throughout high school. 
Stay Informed
The number way to ensure your teen is successful in this new phase of their life is to learn the ropes right along with them. Simply becoming involved in your child's high school experience by going to parent-teacher conferences or back-to-school nights is a great way to get a feel for what a day at your student's school is like. Meetings and conferences are essential because teachers and members of administration are likely to discuss expectations, programs, and policies that parents need to be aware of.
Another great way to stay informed is to visit your school's website or follow their page on social media for information about the school calendar, special events, student resources, and more. In addition to maintaining a regularly updated website, Lakeside Christian School posts events and resources on social media platforms, such as Facebook. This way, you don't have to rely on your teen to tell you everything that's going on, and you can stay active and informed. Other ways for parents and guardians to get involved in their child's school include:
Organizing or working at fundraising events
Chaperoning field trips
Attending school board meetings
Mentoring or tutoring students
Attending school concerts, plays, or athletic events
Related: How Does a Small School Setting Help My Child Succeed?
Instill Organizational and Time Management Skills
Helping your child to master the skills of staying focused, completing tasks on time, and getting organized will set them up for success in all aspects of their life. As high school is likely the first time they will be juggling a larger homework load combined with extracurriculars, the strain of time management can quickly become overwhelming. You can assist your teen in tackling this problem by implementing some of the following strategies:
Show your teen how to organize a daily schedule
Help structure their after school time
Set aside a quiet spot without TV or phone distractions for your student to study or do homework
Teach your student to complete their most pressing or difficult assignments first
Go over grades or assignments together weekly and praise successful efforts and improvements
Related: Why Private School Is the Right Choice for Your High Schooler
Pick the Right High School
Last but certainly not least, the most important way you can ensure your teen is set up for success in high school is to choose the right school. There's a reason that more and more parents are choosing to send their teens to private Christian high schools in Clearwater, FL, like Lakeside Christian School. The benefits are innumerable.
Your high schooler will receive an individualized education designed with your student's strengths and peak potential in mind. Smaller class sizes allow students to interact with teachers much more closely than public schools and forge bonds that last long beyond their four years of education. And now, thanks to the availability of scholarships, private schools are helping more and more families gain access to top-tier educational services.
If you would like to learn more about Lakeside Christian School, one of the top Christian high schools in Clearwater, FL, please give us a call at (727) 239-7808 or schedule a tour of our campus.
Mike The Tech Genius, Part 1: Monitoring Your Kids' Internet Usage
Hi. I'm Mike, the IT guy for LCS. It's no secret that the Internet is a scary place when it comes to your children. Responsible parents are always trying to stay one step ahead of their kids. It may seem impossible to do so, but there's no need to reinvent the wheel. Here are some great tools to keep tabs on your kids and their interaction with the Internet.
Circle with Disney: for $99 and 5 minutes setup time, you can keep track of all the devices in your home, and track usage, time, and monitor and filter content. Filters can be customized for each member of the family. Circle Go is a $10/month subscription for up to 10 devices at one time. This allows you to keep tabs on your child's cellphone usage, wherever they go. Get more information here: https://www.disneystore.com/circle-with-disney/mn/1026902/
Norton Family Premier: This is a yearly subscription of $50 for up to 10 devices at one time. This monitors time, usage, filters content, and helps to teach kids about appropriate Internet sharing. They've won multiple awards for their parental control. One word of caution: this works best for Android. It works for iPhone, but not as well. Check it out here: https://us.norton.com/norton-family-premier
My Mobile Watchdog: Monitor and access your child's apps, texts, websites, time usage, messages, and more. Block apps and set up time limits. It's $100 a year, up to 5 devices at once. Get more information here: https://www.mymobilewatchdog.com/
There are a lot of options out there, but these are three good choices. More important than any app, however, is establishing open communication and a bond of trust with your children. They need to know you're keeping tabs on them, rather than being sneaky.  They need to be able to come to you with questions and struggles, without fear of judgment and humiliation. Teaching your children wisdom and discretion in general but specifically regarding Internet usage, is invaluable. They must learn that their reputation can be ruined by one mistake, and that anything posted to the Internet, though deleted, could still exist. Teach your children to err on the side of caution, and to not hide behind the anonymity of the Internet in order to write or say things they wouldn't say in person.
An additional practical tip is:
Have a charging station in a central location of the house, not in your child's bedroom.
These recommendations are no replacement for a relationship with your child, as you must know. But hopefully, they'll give you peace of mind and allow you to be one step ahead. Do you have any tips that have worked for your family? Share!
Lastly, if you have a child who is especially sneaky and seems to be able to circumvent all these precautions, contact us and I'll see if I have any ideas for you!
Autism Awareness Month
"When it comes to people with mental or physical disabilities, we need to help them to achieve what kind of dreams they want," he added.  "And when it comes to autism, we always have one goal and that is to thrive.  We need to thrive."
This quote comes from Parker Neilson, as quoted by Fox 31 news in an article you can find here. If you watch the video and read the article, you'll find that Parker is a senior at Lakeside Christian School, and has been diagnosed with autism. He now gives back to the community that has helped him grow and thrive.
It's inspiring, to say the least.
It's Autism Awareness Month, and we wanted to share Parker's story here in order to encourage families that also have children with autism. Lakeside Christian School does not specialize in teaching students with special needs, but we do strive to include students with many different abilities (including those with autism) like Parker. We believe that every student is made in God's image and we'd like everyone to take a look at LCS to see if their child could benefit from our program.
Parker began attending LCS in 3rd grade, where he received the foundation he needed to find success in high school. Parker now attends part time and is also home schooled, but both Parker and his parents credit LCS with helping to prepare him to "thrive," as he said.
Your child will fit perfectly somewhere. Why not take a look at Lakeside Christian School and see if that somewhere is with us. Call us and schedule your personal tour today!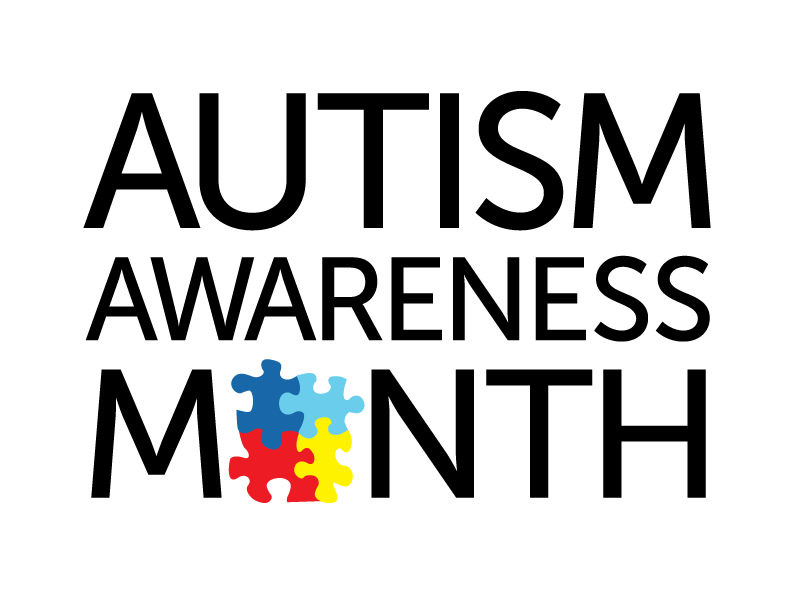 Send Us Your Questions!
We're going to be rolling out a new blog post series called "Mike the Tech Genius." Our IT guy, Mike, will be answering questions and discussing topics related to technology that you want to know about. To get started, we'd love to hear from you. Please tell us what you'd like to see Mike write about- maybe regarding internet safety, or common tech problems. Whatever it may be, let us know how we can help you with your tech issues!
SAQs (Should-Ask Questions)
Certainly you're familiar with the term "FAQs" (Frequently Asked Questions), but have you heard of SAQs? SAQs are "Should-Ask Questions." What questions should you ask when searching for the perfect school for your child? Try these:
"How can you make this education affordable for me?" Instead of asking how much it costs and writing off a high-ticket education, ask instead how it can be made affordable. Some schools are free… and you get what you pay for. Some educations cost as much as a new car, and they expect you to pay every penny. But some schools, like ours, provide an excellent education that, while expensive, works with every single budget to make it affordable for anyone.
"Are your graduates prepared for college and career?" Don't merely ask about graduation rates and GPAs. Those are deceptive. Rather, find out if graduates are prepared for life after high school. At LCS, we don't try to make ourselves look good by handing out as many A grades as possible. Instead, we teach our students what is needed to succeed beyond high school.
"Can you help my child catch up or move ahead?" If your child is in elementary school, you'll want to know how to either bring your child to grade level or how to help them excel farther. We have documented proof that we have been able to close academic gaps for students who come to us already behind, and many of those who are on grade level are propelling ahead!
"How invested is your staff?" It's likely that at any school, the teachers will have experience and talent, as ours do. But beyond that, you'll want to know if the staff is invested in their jobs and if they truly care for their students. Most of our staff attend our church and serve in some way, like AWANA or youth group. This means they choose to not only teach their students throughout the weekdays, but also choose to spend additional time with them some nights, teaching them even more important spiritual truths. Our staff cares not just about each student's education, but more importantly, their soul.
"Will my child be safe?" There's no way to guarantee with 100% certainty the safety of anyone. But you'll want to know if your child will be both physically and emotionally safe, to the best of the school's ability. At LCS, we do not tolerate bullying, either in school or online between our students. Teachers strive to stay aware of social interactions and the climate of their classrooms in order to keep their students safe.
These five questions will give you a good indication of a school's heart, and whether or not they'd be a good fit for your child. We encourage you to schedule a personal tour with Lakeside Christian School today and ask these very questions!